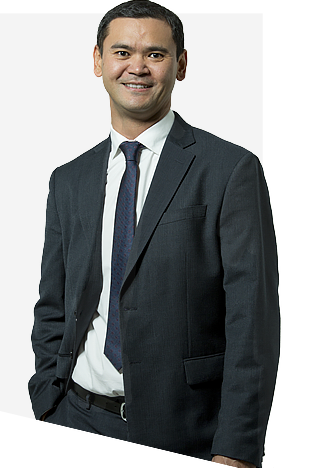 Rustam Ilzhanov
Senior Partner
Licensed Attorney
Admitted to criminal law practice

Practice area:
+7 (727) 2222 711
rilzhanov@szp.kz
Personal landline: +7 727 304 93 78
Mobile: +7 707 722 45 17
Messengers: mssg.me/attorneykz
Rustam's personal message to potential clients:
"We have all the qualities you would want to see in your criminal defense counsel. We are a unique team of mature licensed attorneys who speak your language, have top-ranked western education, and are admitted to criminal lawyer practice. You can always rely on our excellent criminal defense capabilities, decades of legal experience, and detailed understanding of local regulations."
Experience:
Rustam Ilzhanov, a criminal defense attorney, heads firm's practice of criminal law services with foreign element. He advises, assists and defends foreign companies, as well as expatriate individuals who visit or stay in Kazakhstan as tourists, investors, employees, company owners, officers or managers. Rustam is licensed to appear as advocate or defense lawyer before prosecuting agencies and criminal judges with or on behalf of clients facing criminal charges. He acts as a first point of contact for those subpoenaed or detained, or for their relatives and representatives.
Rustam has more than 17 years of overall legal experience in Kazakhstan, out of which for 13 years he is licensed to practice criminal law.
Education:
Columbia University (New York, USA), Master of Laws, 2000

Kazakh State University of Law (Almaty, Kazakhstan), Lawyer, 1999
Languages:
Memberships:
Almaty City Bar
Kazakhstan Society of Attorneys
KazBar
Kazakhstan International Arbitration Court