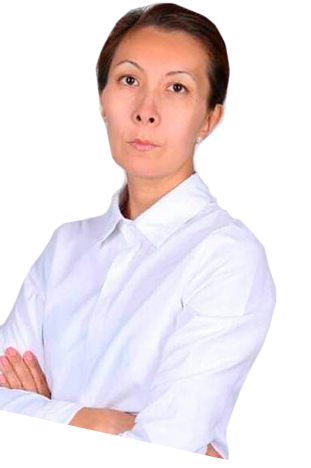 Laura Makhudayeva
Practice area:
Corporate Law & Corporate Governance / M&A
+7 (727) 2222 711
lmakhudaeva@szp.kz
apply for advice
Membership in Associations:
Public Association of Professional Mediators

AstanaZangerPalata, a chamber of legal advisors
Work Experience:
Laura Makhudayeva launched her career in 1998 as an assistant attorney when she worked with a team of lawyers who provided services to airport and aviation enterprises. Laura's experience spans a diversity of sectors, including banking, business management, real estate and construction. She has been also involved with international trading and residential construction projects. Her professional experience includes obtaining licenses and permits required at any stage of construction. Her professional mediation skills add value as well.
Laura Makhudayeva joined Sayat Zholshy & Partners in December 2019 as a senior associate within the team of senior partner Rustam Ospanov.
During her time with the Firm Laura has been involved with a number of rail freight transport projects (mainly in the oil and gas sector) both inside and outside Kazakhstan. She has been also providing legal support to a number of businesses, including foreign-invested ventures, and drafting legal opinions on taxation and corporate structuring of enterprises, building of effective relationships among members of joint ventures, and organizing effective management of organisations.
Education:
Kazakhstan State Law University, Department of Business Law, 1998
Languages: