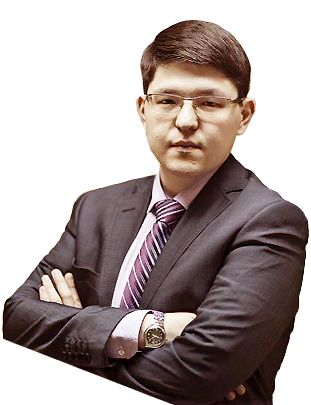 Yersain Ospanov
of Counsel
Practice area:
Corporate Law & Corporate Governance / M&A
+7 (7172) 797 707
yospanov@szp.kz
apply for advice
Experience:
Yersain Ospanov is a skilled professional with over thirteen years of solid experience. Prior to joining Sayat Zholshy & Partners, Yersain held such positions as a managing director, management board member and board of directors' member in a number of government-related companies. Besides, Yersain used to perform the duties of a managing director in a Kazakhstan investment/consulting company and held the post of a deputy director general in a leading Kazakhstan IT-company.
Yersain has contributed to the establishment and reorganisation of major Kazakhstan joint stock companies, i.e. National Holding "Samruk" and National Welfare Fund "Samruk-Kazyna" (including his contribution in the form of relevant amendments to Kazakhstan laws), sale and purchase of entities in aviation, mineral resources and banking business. He also provided legal support and advice in the process of corporate governance best practices implementation.
Yersain's qualifications are complemented by his engagement in the development and implementation of the People's IPO programme which implied the review of Kazakhstan corporate governance framework and the drafting of relevant amendments to applicable laws and internal corporate documents of the companies mulling IPO. Moreover, Yersain participated, on the part of state-owned companies, in the corporate governance-related legal reform in Kazakhstan on commission from the European Bank for Reconstruction and Development.
Education:
L. N. Gumilyov Eurasian National University, diploma cum laude
Warwick Business School (University of Warwick) – MBA (graduation in 2019)