Sayat Zholshy Partners Team's Achievements And Awards In 2010
In 2010, Sayat Zholshy & Partners was named "the best" by three highly respected juries:
I. THE LAW FIRM OF THE YEAR 2010 IN KAZAKHSTAN by the majority of votes of over 100 lawyers representing leading Kazakhstan and international law firms at the 5th Forum of Corporate Lawyers by winning in total four awards: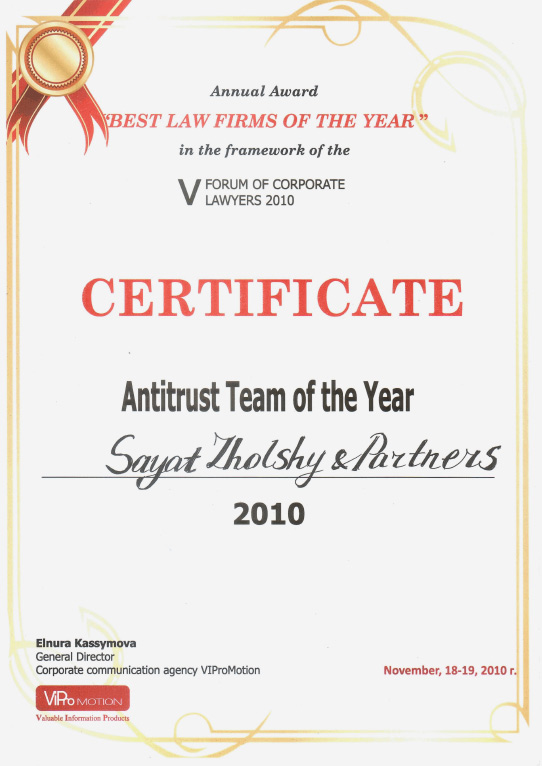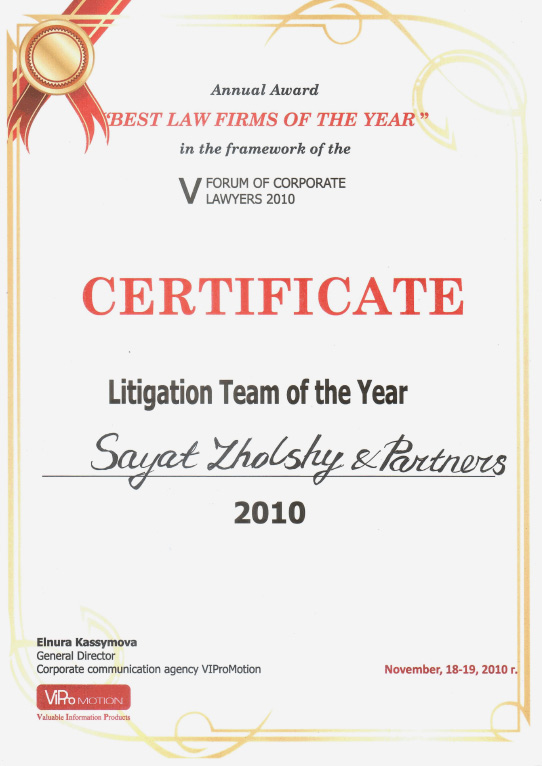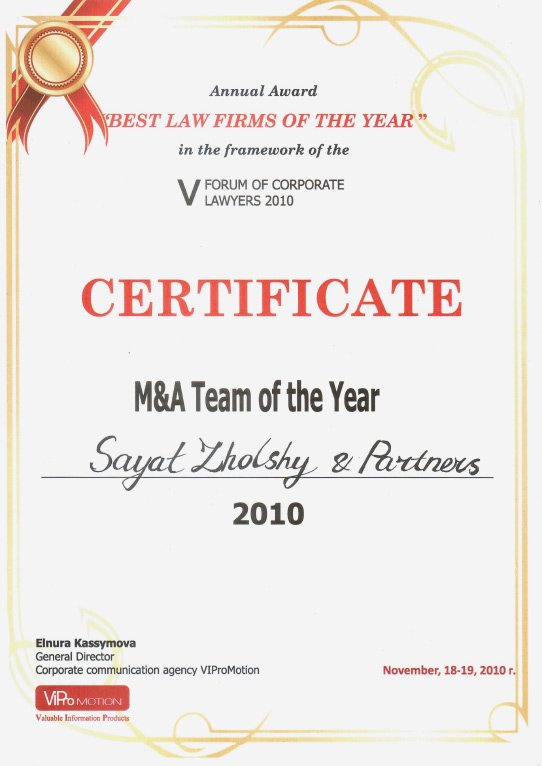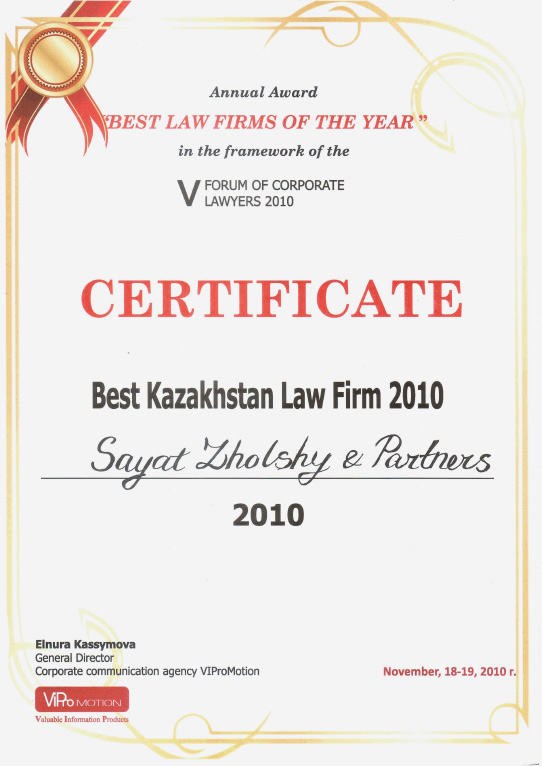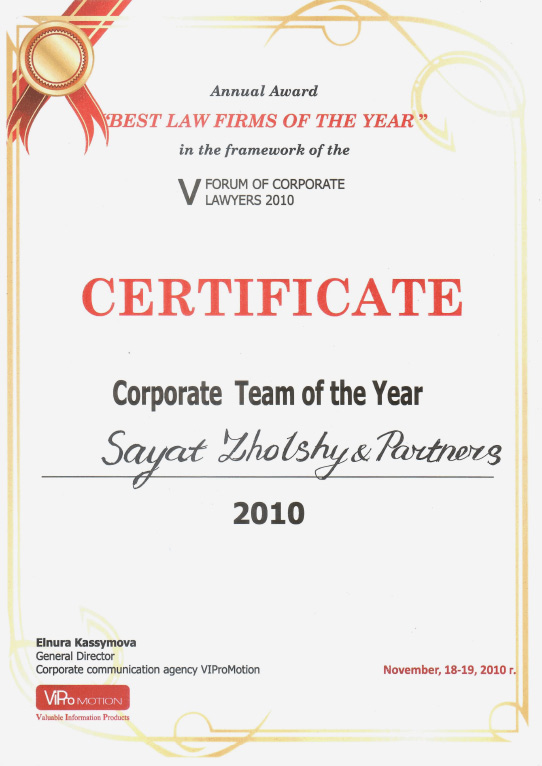 This is an improvement of SZP's success of 2009, when the firm won three awards of the qualified jury of the 4th Forum of Corporate Lawyers based on the poll of its members representing over 120 major Kazakhstan and international companies, law firms' clients, and members of the Bolashak Alumni Association: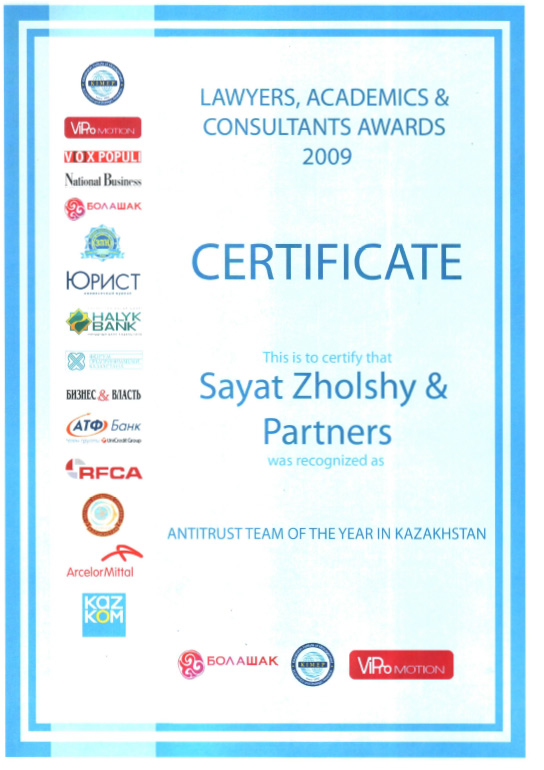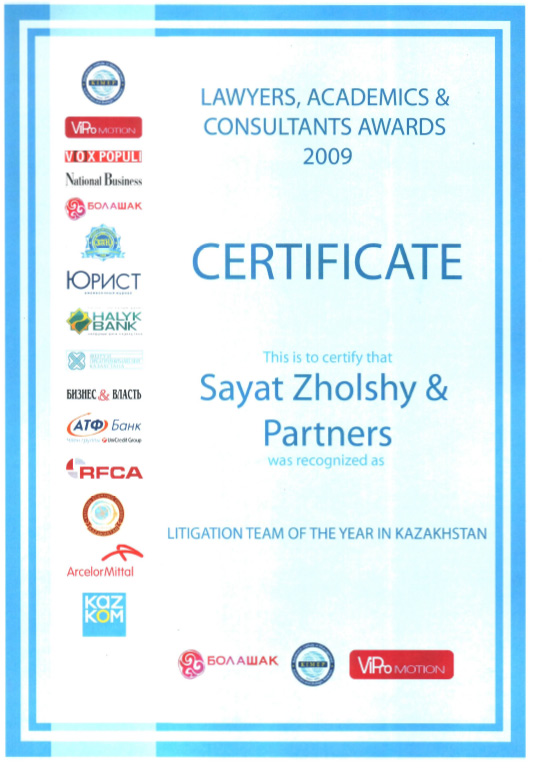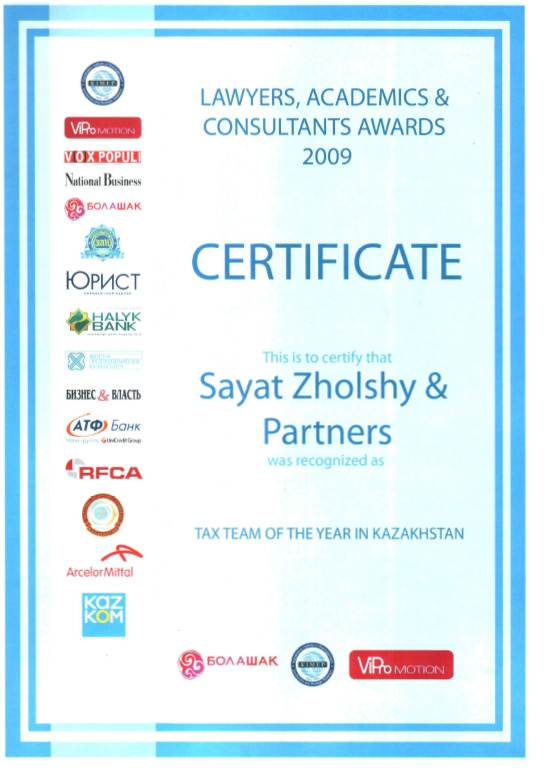 II. LITIGATION LAW FIRM 2010 IN KAZAKHSTAN by the majority of votes of prominent lawyers, members of the Kazakhstan International Arbitration headed by its Chairman, Member of the Kazakhstan Academy of Sciences, M.K. Suleimenov.

III. ADVOCATES OFFICE OF THE YEAR 2010 by the majority of voters representing the country's elite advocates at the contest held by the Union of Advocates of Kazakhstan.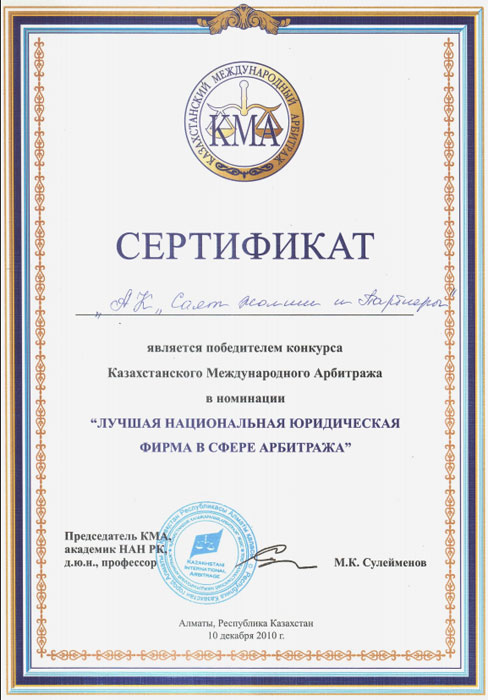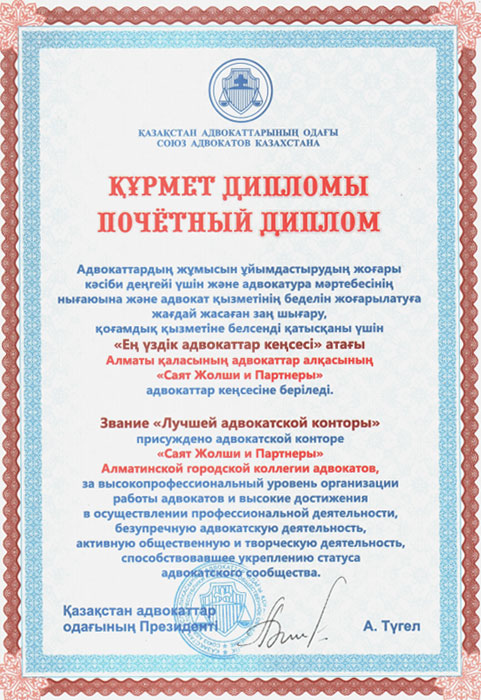 SZP's team leaders were also recommended as recognized experts by the internationally renowned and authoritative Who is Who Legal: CIS 2010:
1) Aidyn Bikebaev, Chairman of the Board of Partners of Sayat Zholshy and Partners – in the field of antitrust (competition) law in Kazakhstan;
2) Vitaly Vodolazkin, Managing Partner – in the field of litigations and arbitrations;
3) Rustam Ospanov, Senior Partner – in the field of mergers and acquisitions in Kazakhstan.