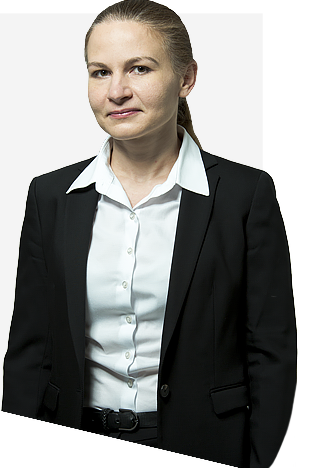 Yelena Tyureikina
Practice area:
+7 727 2222 711
tyureikina@szp.kz
apply for advice
Experience:
Yelena joined Sayat Zholshy & Partners in January 2009 as a senior associate in the Tax and M&A team led by senior partner Rustam Ospanov.
On 1 January 2017, Yelena was admitted to the partnership of Sayat Zholshy & Partners to strengthen the tax practice of the Firm.
Prior to joining Sayat Zholshy & Partners, Yelena had professional experience in public service and used to head the legal department of a company providing exploration services to subsoil users and the legal service of a holding company operating railway rolling stock.
Yelena's tax practice is broad-based and encompasses advice on various taxation issues, corporate tax planning, pre-assessment of transactions with regard to tax implications, consulting on transaction structuring in terms of tax optimisation (including foreign jurisdictions), legal support of clients in connection with tax audits and challenging of audit procedures and/or findings in higher-level tax authorities, and successful representation of clients in courts in connection with tax disputes.
Education:
Kazakhstan National University of Law, Business Law Faculty, 1998.
Languages: