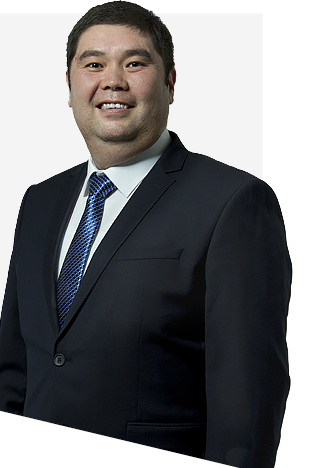 Aydos Kussainov
Practice area:
Labour Law

Licenses and Regulatory Permits

Foreign Employment Permits
+7 (727) 2222 711
kaydos@szp.kz
apply for advice
Experience
Aidos Kussainov started his professional career in March 2001. Before joining Sayat Zholshy & Partners, he worked as a lawyer in a large tobacco company.
Aidos joined Sayat Zholshy & Partners in December 2001. In 2005, he was promoted to Senior Associate and, in September 2015, to Of Counsel.
Aidos supervises all projects on obtaining and maintenance of foreign employment permits. He supports and represents clients in their relations with government authorities, including the issuance of licenses for various types of activities, permits and opinions. He represented a number of major oil and service companies in connection with numerous audits conducted by government authorities.
Education:
Lodz University in Poland, Faculty of Law and Administration, Master of Administrative Law, 2001.
Languages: